The Community Health Council
The purpose of the CHC is to provide healthcare to those who otherwise could not get it. In addition, because an "ounce of prevention is worth a pound of care," the CHC works to address the reasons people get sick in the first place with social and educational initiatives.
Through partnerships with NGO's, local government and other similar outreach organizations the Community Health Council coordinates much needed medical care. Our community care clinics run at little to no charge to patients and is heavily staffed by volunteers and locally trained professionals.
The Community Health Council builds relationships with local leaders and community groups to identify new projects and adapt to emerging community needs. Our ongoing commitment to collaboration and community enhancement encourages ongoing conversation that allows the community to be the key players in community change.
.
Our Mission Statement
"Partnering with those impoverished of care to treat the individual and their community."
Every action CHC takes must have our mission at its core.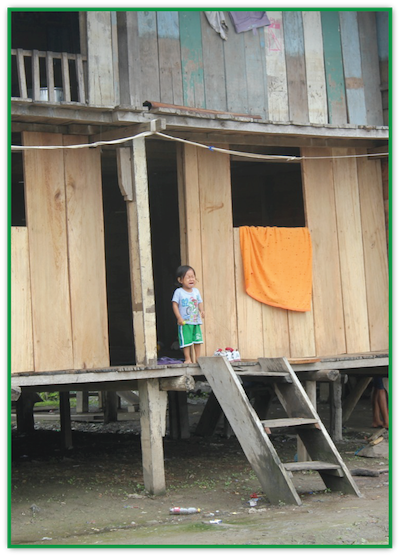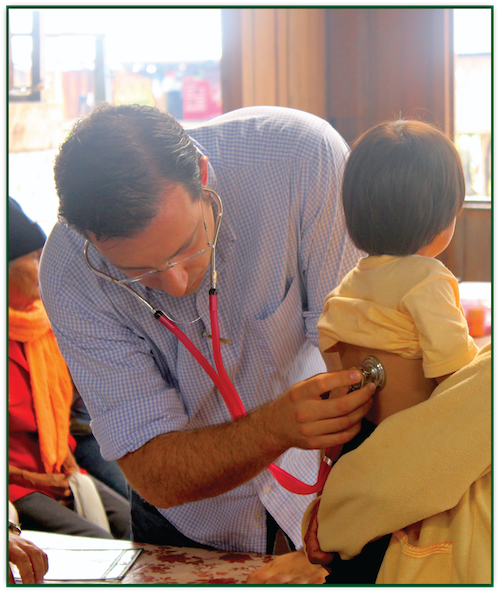 "The Community Health Council is an organization that provides free healthcare and social services to the poorest of the poor in the world. Our work involves working with populations that lack basic social services such as primary healthcare, education and basic infrastructure. We accomplish this mission through partnership with regional governments, local leaders, donors, universities, and other nonprofit organizations. We work with refugee populations and the extremely poor in Haiti, and a region in northeastern Peru in the Amazon Jungle. The CHC was founded in 2012 because we felt the need to help people suffering in conditions of extreme poverty.
"It was important to me to co-found Community Health Council because I felt moved by the poverty, stresses, and illnesses of people -families- living in settings of extreme poverty. The way that I concluded was the most meaningful and rewarding way to spend a large portion of my life is through working with people in need of the help I could provide. I thought that there are few ways to spend time that could be so rewarding as helping people in so profound a way and, more than this, to accomplish this end as a team consisting of close friends. I feel it's an honor to spend my time in this way, and the work we are accomplishing is, without question, extremely important, and urgent, and that feels good every day."
Peru
CHC's Peru program collaborates closely with local communities, local leadership and the Peruvian Ministry of Health on the shared goal of providing healthcare to under-served Amazonian communities. The goal of the current program is to improve health outcomes for people who are living with chronic anemia, malnutrition, and intestinal parasite infections. We accomplish this mission by providing medical care, medication, education and by supporting access to clean water and sanitation. We provide each family with hygiene materials like toothbrushes, toothpaste and soap. We also educate community members about when and how to use these materials. Our program includes research that measures morbidity and monitors the effectiveness of our interventions. We report our finding to the Ministry of Health and bring area doctors to the remote villages in order to foster relationships and social responsibility between Amazonian communities and their closest clinics. Additionally, we host free primary care clinics in these areas of extreme poverty, staffed with local physicians. The ultimate goal is to provide healthcare and health education to these impoverished areas by facilitating clinics and services run by members of each community and overseen by local leaders.
We are very excited to collaborate closely with local communities, local leadership and the Peruvian Ministry of Health on the shared goal of bringing healthcare to those areas which currently are most underserved. Thanks to this close collaboration, we are able to bring about improvement of health outcomes for people who are living with chronic anemia, malnutrition, and other very difficult medical circumstances that many members of these communities experience. Our collaboration with local leaders and local experts has given us the capacity to measure morbidities and monitor the effectiveness of our health interventions. We also use these data to contribute to the understanding of topics that are traditionally underrepresented in academia, such as the nature of extreme poverty. Volunteers are involved with many of these efforts. Some findings paint a shocking portrait of life in some of these neighborhoods, and the Ministry of Health, local leaders, and Community Health Council are eager to continue to work together to solve these problems.
Haiti
Leogane, Haiti was the epicenter of the 2010 magnitude 7 earthquake. The earthquake, as it did much of southern Haiti, left Leogane with a deficit in infrastructure, healthcare, education, and economic stimulation. The Community Health Council runs mobile clinics in Zorange and Fayette, both regions of Leogane. Zorange is about an hour and half hike from Fayette which is about a two hour drive south of Port-au-Prince. Working with a team of Haitian physicians, nurses, pharmacists, and community health workers, CHC runs clinecs seeing an average of 500 patients per day. Although the clinics are mobile, they include an extensive pharmacy and a lab which does not require electricity, and CHC has IRB approval for a blood pressure study exploring the causes of Hypertension in Zorange.
This region of Haiti has no other immediate access to healthcare. Many of our patients hike upwards of 6 hours to see the doctors. CHC is working to increase access to healthcare and we are working to build a free-standing clinic in Zorange in the near future.
We will also be working in Malpasse at a refugee camp at the Dominican Haitian sud-east border. Many Haitians are being deported from the Dominican Republic and living in camps along the border. Currently, there is no shelter, clean water, food, or health care at this camp. We will be running our first program in Malpasse this upcoming November. As well as running the clinic, we will be delivering resources such as tents, clothing, food, formula, and hygiene products.
Help Us Achieve Our Mission
Whether you wish to help CHC in our mission with your time through one of our volunteer trips or through a donation of funds, medical equipment or supplies, we sincerely appreciate your generosity.
For more information on volunteering with CHC, visit our Volunteer page.
For more information on how to donate to CHC, visit our Material Support page.
If you would like to help us, but aren't sure how or would like to learn more about CHC, please contact us at INFO@CommunityHealthCouncil.org or visit our Contact page.